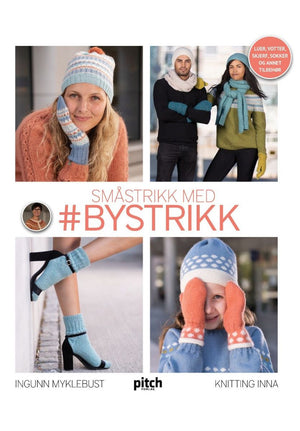 Småstrikk med #Bystrikk (#3) - Norwegian language
Ingunn Myklebust is one of Norway's most popular knitting designers. Her garments are easy to recognize with their unique patterns combined with the most beautiful color combinations – she has managed to create an unique and urban design for all her garments. With more than 100 000 books sold, the success is a fact.
In this book you will find more than 35 new and easy recipes for hats, mittens, scarves, socks and other accessories. The well-known snowball collection is also included. As always, Ingunn delivers delicious and stylish designs, in new Knitting-Inna colors.