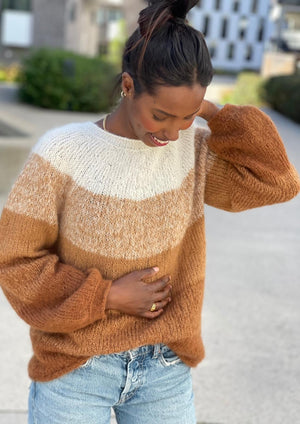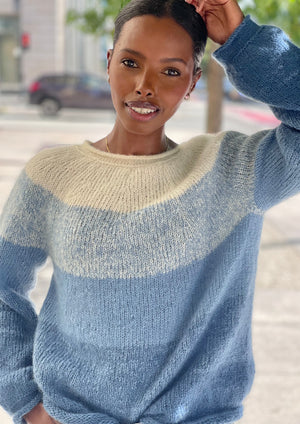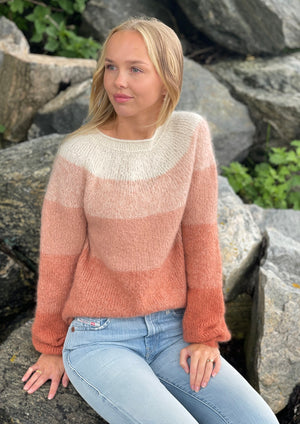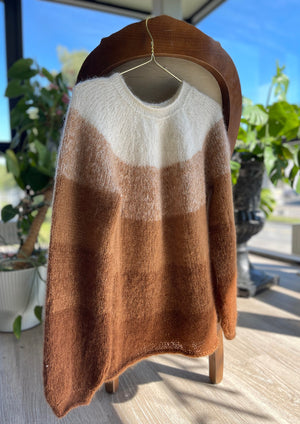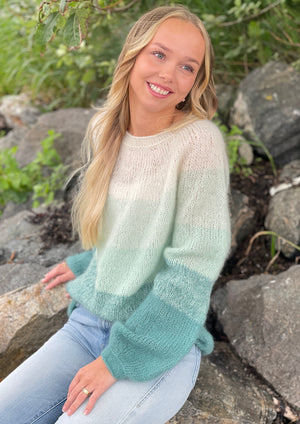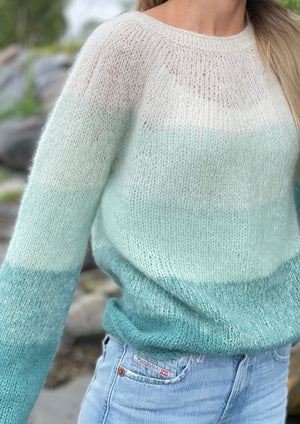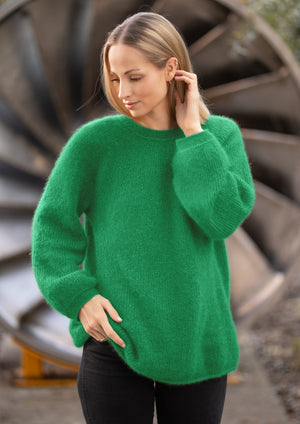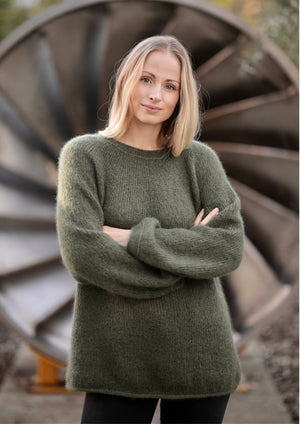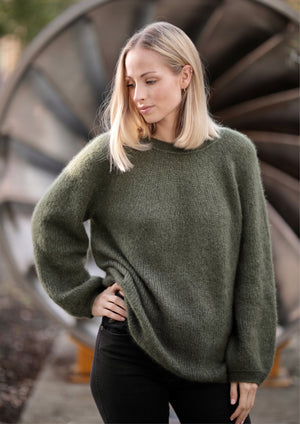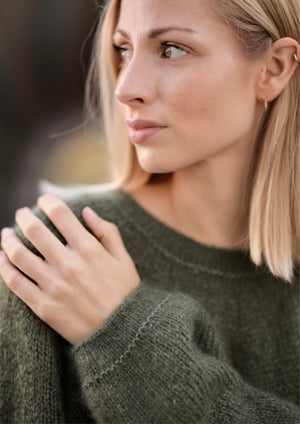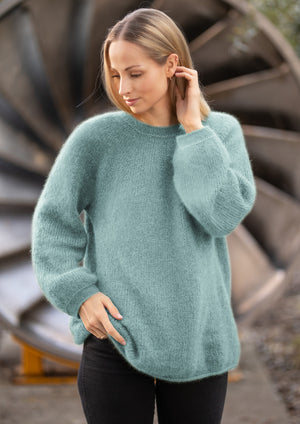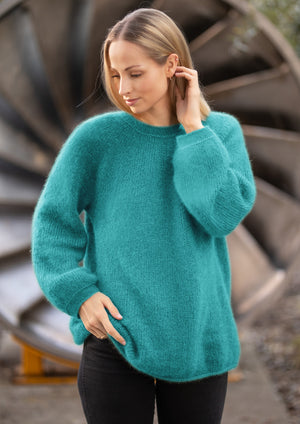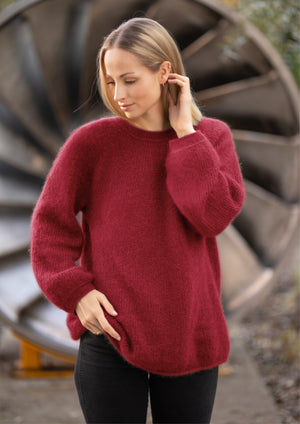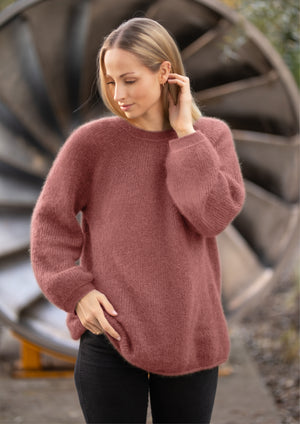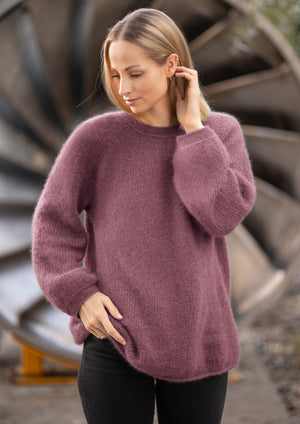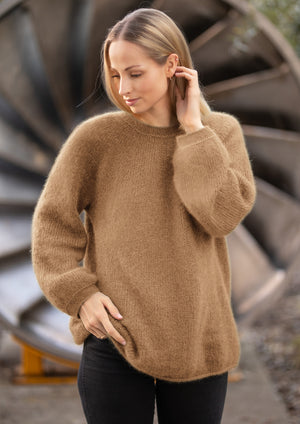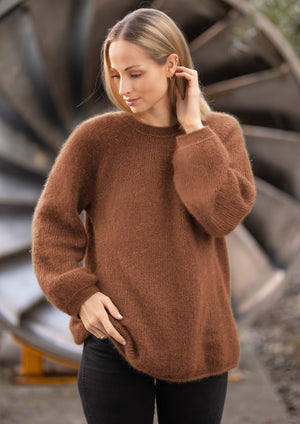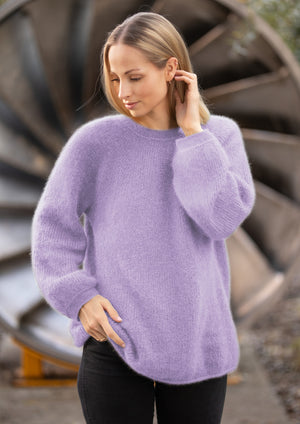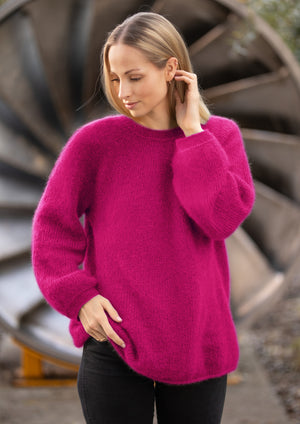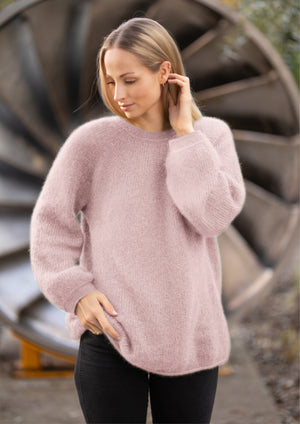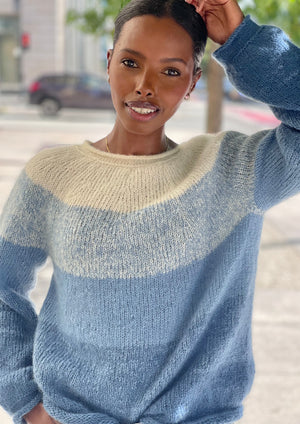 Josefine Sweater
The sweater has a round yoke and is knitted top-down using two strands of yarn. The sweater is finished off with the i-cord technique, giving it a straight shape and a soft and decorative finish.

Sizes: XS-S-M-L-XL
Full length: Ca 56-58-60-62-64 cm
Sleeve length: 45-46-47-48-48 cm
Bust: Ca 90-98-106-112-120 cm
Tension: 15 sts = 10 cm (stockinette stitch)
Suggested needle sizes:

•Circular needles 40 cm, size 3 and 5.5 mm
•Circular needles 80 cm, size 5.5 mm
•Double-pointed needles size 3.0 mm withone needle size 4 mm to cast off the i-cordat the bottom of the body.
Yarn: Kidsilk Erle from Dale Garn, 56% kid mohair, 26% silk, and 18% wool. 50 g = 325 sts. (Knitted with two strands of yarn)
Colour codes: 
•Pink (9071)
•Army green (9054)
Yarn needed, solid colour: 5-5-6-6-7 skeins
Yarn needed, tone-in-tone:
•Colour 1: 1-2-2-2-2 skeins
•Colour 2: 2-2-2-3-3 skeins
•Colour 3: 2-3-3-3-3 skeins